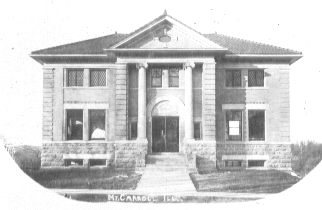 In addition to history books, microfilm and newspapers, many libraries also have resources such as maps and gazetteers to help you locate information about Carroll County. They may also have collections of previous research, such as family and local histories or biographies not available elsewhere.
ILL -- A genealogist's Best Friend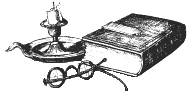 In my opinion, one of the most overlooked and underused resources is Inter-Library Loan (ILL), especially with everyone surfing the net and trying to find the info online. If there is a book, magazine, microfilm/fiche, newspaper, etc. available, 10 to 1 you can get it via ILL. So, find out about it on the internet, but talk to your librarian about getting it!
Names, addresses and telephone numbers of many libraries, archives, gene and historical societies are in:
Directory of Illinois Museums Including Historical, Cultural, and Scientific Agencies. Springfield, IL: IL Assoc. of Museums & IL Historic Preservation Agency, 1996.
While not in Carroll Co., the following may help you in your research:
| | |
| --- | --- |
| | National Archives & Records Admin. (NARA) -- Great Lakes Region, 7358 S. Pulaski Rd., Chicago, IL 60629. Ph: (773)581-7816 |
| | IL State Archives, Margret Cross Norton Bldg., Springfield, IL 62756. Ph: (217)782-3556 |
| | IL State Library, 300 S. 2nd St., Springfield, IL 62701. Ph: (217)782-7596 |
| | IL State Historical Library, Old State Capitol, Springfield, IL 62701. Ph: (217)524-6358 |
LIBRARIES:
Chadwick Public Library
110 Main St.
Ph: (815)684-5215
Hours: M-F 1:30 - 6:30pm/Sat 9am - 1pm
Lanark Public Library
110 W. Carroll Ave.
Ph: (815)493-2166
Hours: TWF Noon - 5pm/Th Noon - 7:30pm/Sat 10am - 3pm
Wysox Twp. Public Library
18 W. 5th, Milledgeville
Ph: (815)225-7572
Hours: M 1-8pm/TTh 1-6pm/W 10am - 6pm/Sat 9am-2pm
Mt. Carroll Twp. Public Library
208 N. Main, Mt. Carroll
Ph: (815)244-1751
Hours: MTF 1:30 - 5:30pm/W 10am - 5:30pm/Th 1:30 - 7pm/Sat 10am - 2pm
Savanna Public Library
3rd St., Savanna
Ph:
Hours: MT 1 - 8pm/W 10am - 5pm/F 1 - 5pm/S 9am - 1pm
York Twp Public Library
W. Main St., Thomson
Ph: (815)259-2480
Hours: MW 5:30 - 8pm/TTh 9am - 4pm/Sat 9am - 2pm